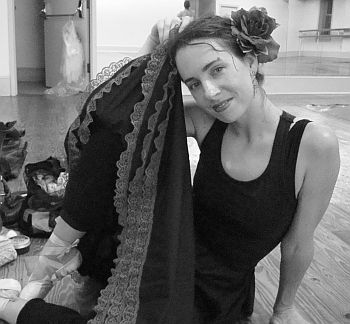 Laura Segre-Lewis
KRDT's Assistant Artistic Director
Instructor
Laura trained as a youngster with the Louisville Ballet school. In 2000 she joined KRDT and trains under Dancers' Studio.
She traveled and ministered with KRDT to Moscow, Russia in 2002. She and her husband, along with their three children, attend Great Commission Church in Wilmore, KY.
An artist, Laura's creations include the KRDT logo painting, her UK thesis exhibit, Laus Deo!, and the painting exhibited at the Lexington Downtown Art Center, The Studio.
All this is a testament to her passion in her relationship with family and God.